SHERPA CAPITALIZATION PLATFORM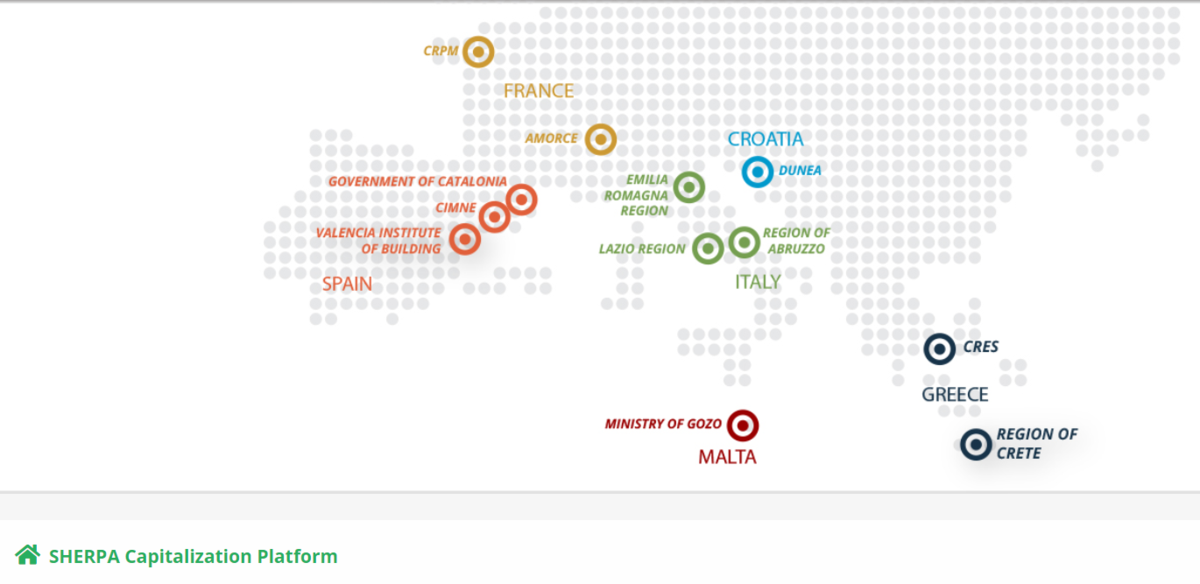 focus
SHERPA has set up a Capitalization Platform in the framework of the end of the project. This platform works as a forum and stands for a "hub" for networking with SHERPA partners, other technical actors and policy makers of Mediterranean public authorities. It is a special place to provide knowledge, best practices and to insert inquiries and seek for answers on issues related to planning and implementing energy renovation projects in public buildings.
Events


focus
200 Energy Renovation Projects
Setting up 200 project proposals for Energy Renovation in Public Buildings
SHERPA developed an energy renovation methodology to be applied to 100 public buildings from Regions participating in the project and to another 100 public building from municipalities located in the participating regions.
156
Civil servants trained
Join us !
If you want to monitor/get involved in the project's activities and discover the tangible benefits of becoming SHERPA observer, through its Associated Partner Forum, please follow this link :