Target Audience Mapping
In order to ensure the results of the SHERPA project were being disseminated as broadly as possible and capitalised on, but also to engage as many stakeholders as possible in its activities, one of the first activities of the project consisted in developing a target audience mapping (deliverable 2.1.4). This mapping has taken the form of a database listing several relevant stakeholders pre-identified by the project's partners.
The purpose of this database was to easily identify relevant actors directly or indirectly involved in energy efficiency in buildings.
Stakeholders' contact details have been made available on the Interreg Med Programme's web platform dedicated to the "Efficient Buildings" Community.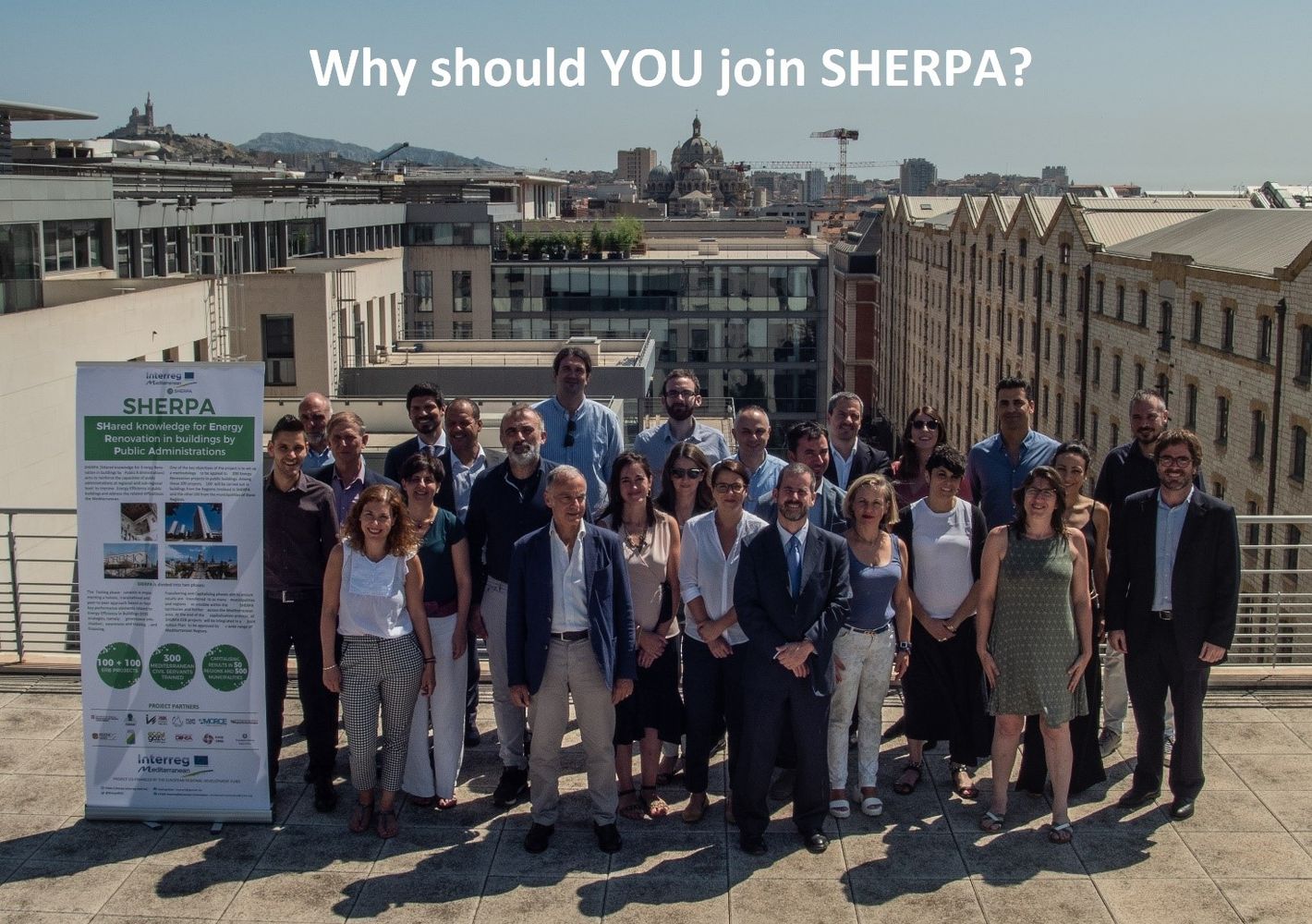 • What is SHERPA's overall objective?
SHERPA aimed to strengthen the capacity of public administrations to improve the energy efficiency of their public buildings.
• Which methodology?
The project was developing and sharing resources on 4 aspects: decision-making and governance bodies for buildings' renovation; collection and use of information on energy consumption; awareness and training of experts and civil servants; schemes and resources for the interventions' financing.
• Which advantages for public administrations?
1. SHERPA's observers had a direct access to the virtual classroom and the materials developed as part of its Training Working Group.
2. Preferential access to the regional workshops organised in the frame of SHERPA's capitalisation module
3. SHERPA provides you with access to a relevant database including many buildings of different typology and at different stages of progress allowing you to benchmark your local strategy on Energy Efficiency in Buildings
4. Municipalities with a SHERPA's building have been provided with tools such as technical and financial analysis platform that can be used for other cases and to improve the planning tools of the municipalities (SEAPs)
5. SHERPA's municipalities benefited from a special and differentiated publicity within the framework of the communication and the transfer of the results of SHERPA
6. Municipalities had the opportunity of being in contact with a large network of actors / actors of the EEPB in MED through the Interreg MED Efficient Buildings Thematic Community